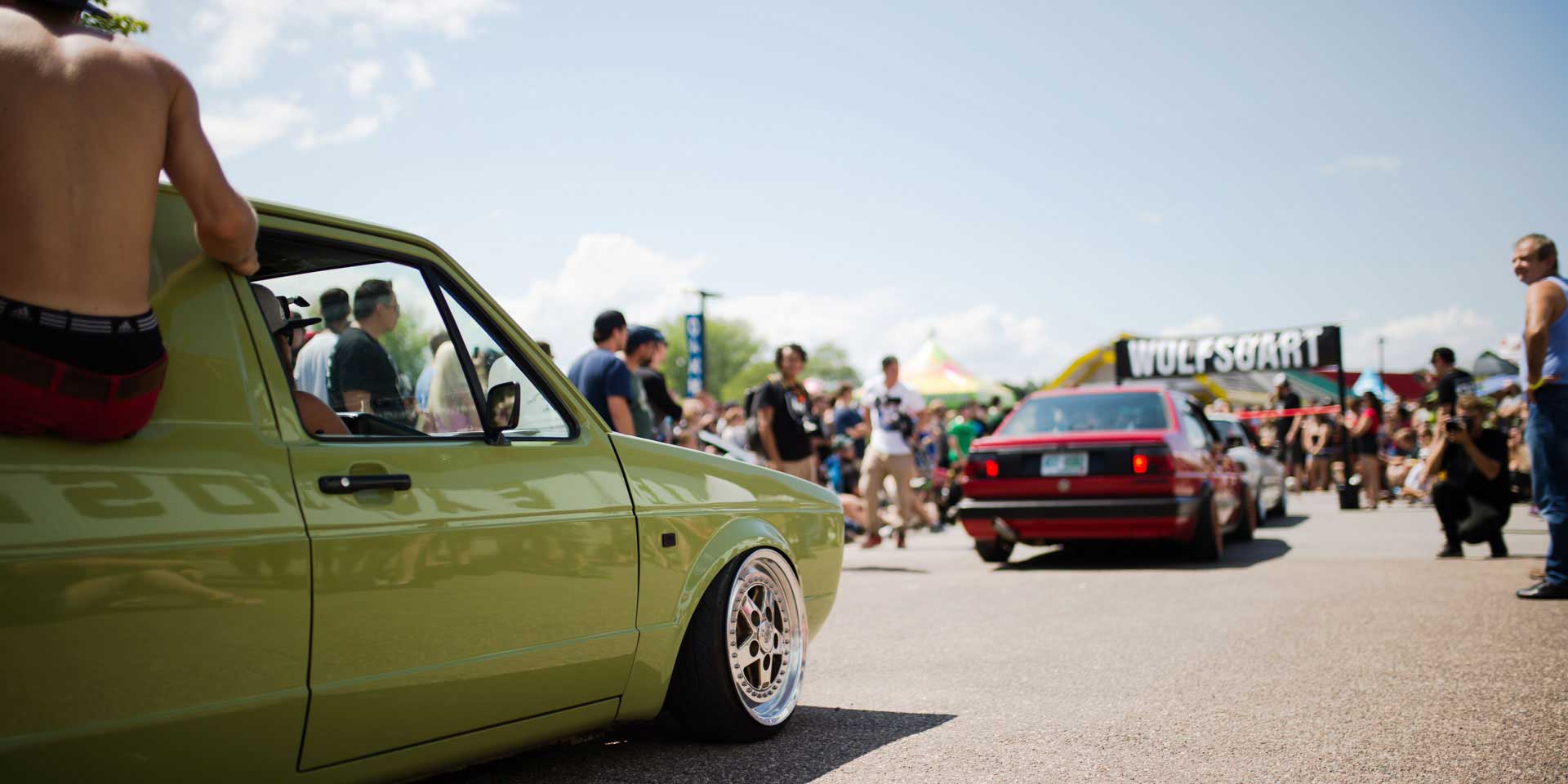 Wolfsgart is a jam-packed 3 day weekend of fun activities and events. We offer fun for enthusiasts and the whole family. Listed below are just some of the exciting things that go on at Wolfsgart.
Whether you ride static or air, it's all about how low you can go. Wolfsgart's famous Car Limbo event is an enthusiast favorite. Static suspension vs. Air-ride suspension, German cars vs. non-German cars. Got what it takes to slip under the bar? Bring your slammed car and let's see if you have the lowest car!
Kids of Wolfsgart, the time has come for you to strut your stuff in your ride and show off your Pedal Car or Power Wheels ® Car at Wolfsgart 8.0.
A Wolfsgart first for our young enthusiasts. We bring you Wolfsgart's Pedal Car Show!
There are so many more Activities to see but you'll have to come to the show to see for yourself!