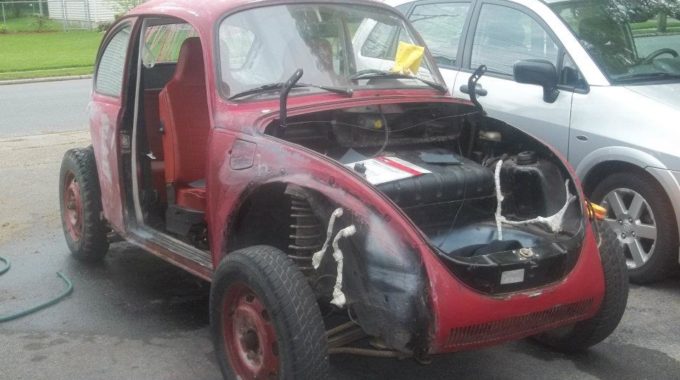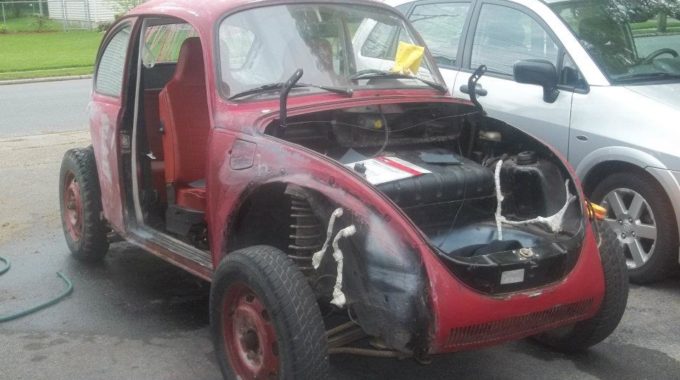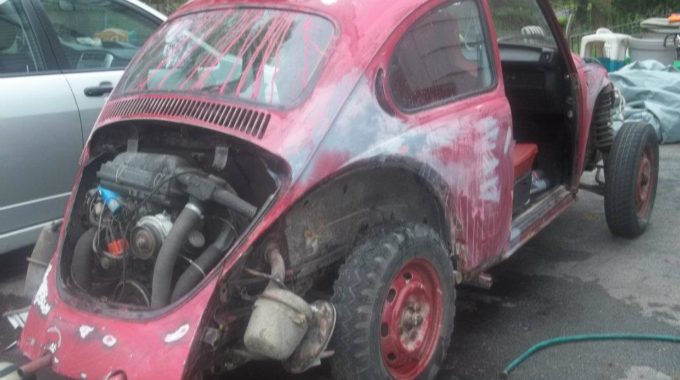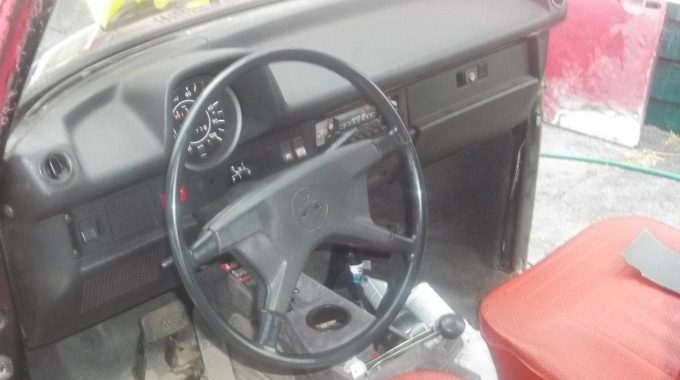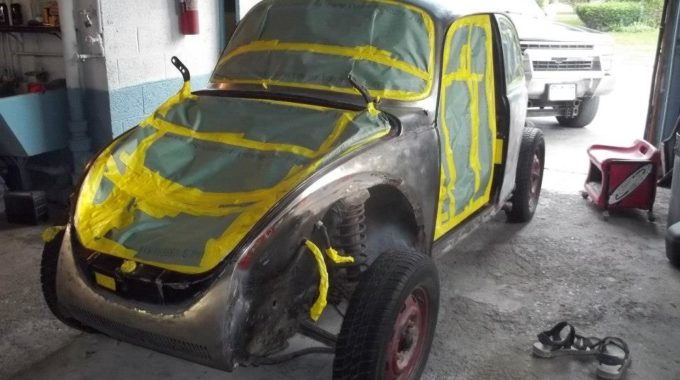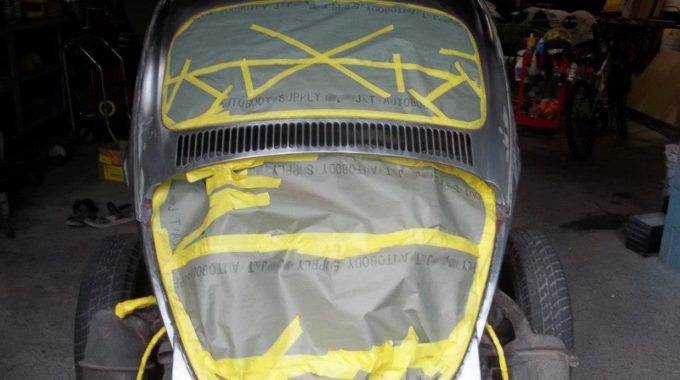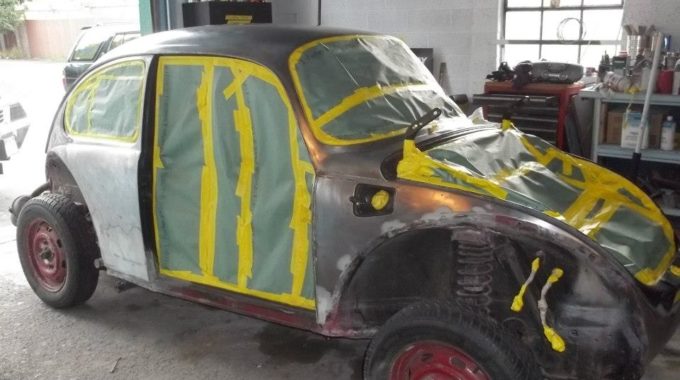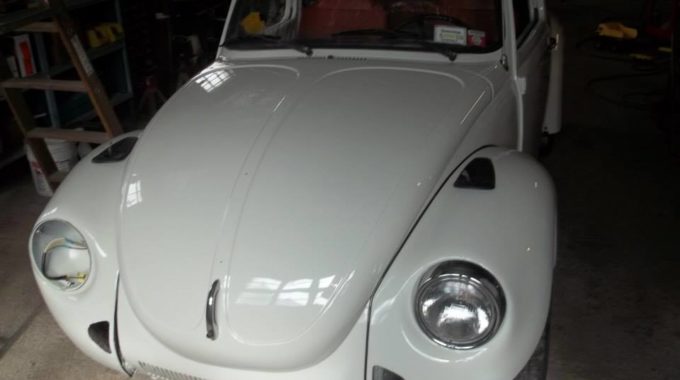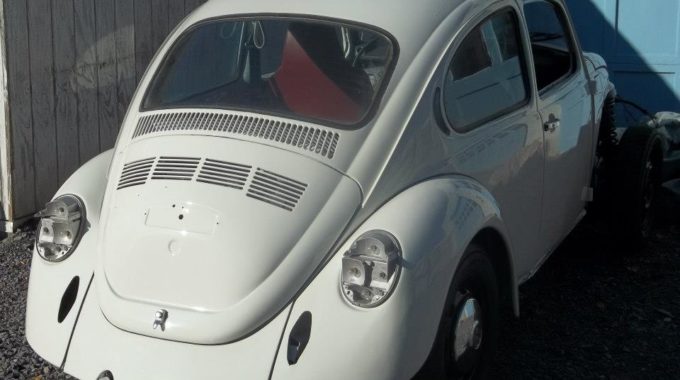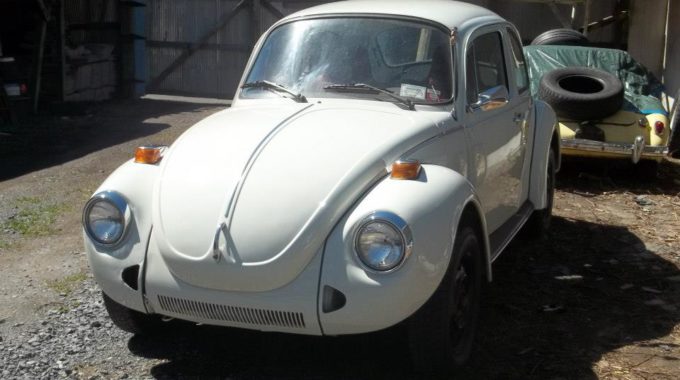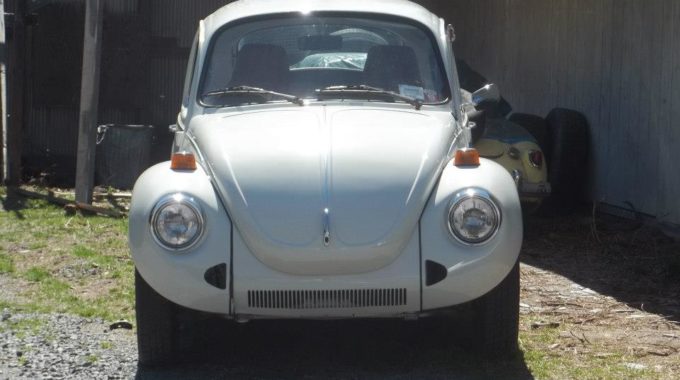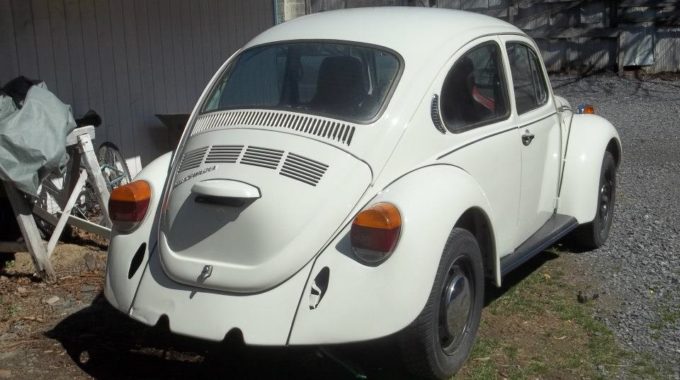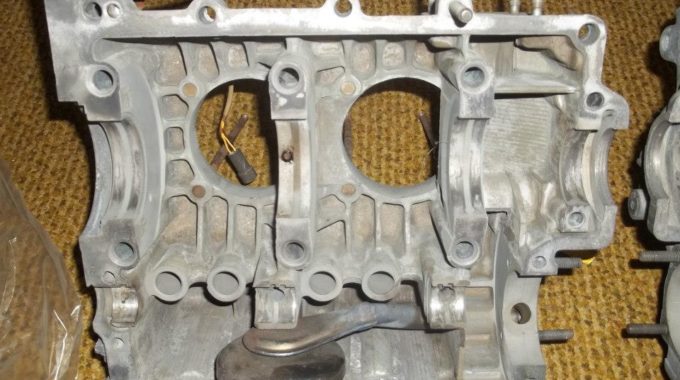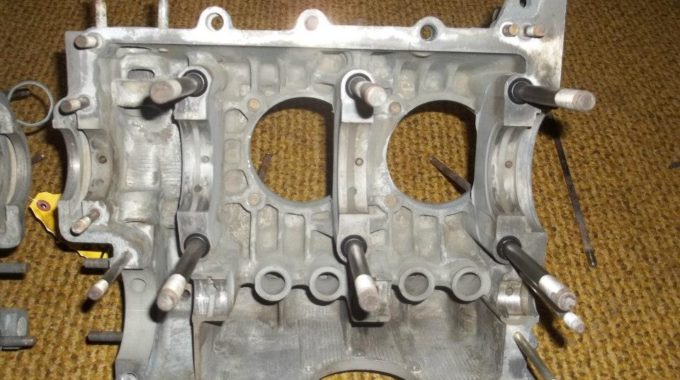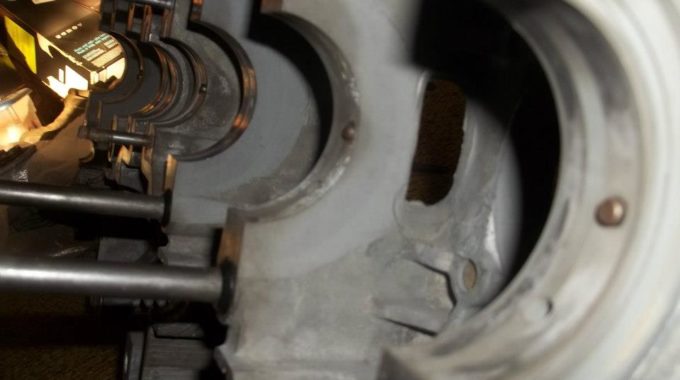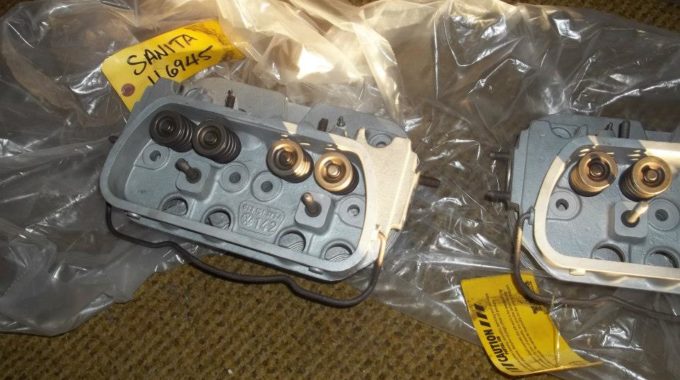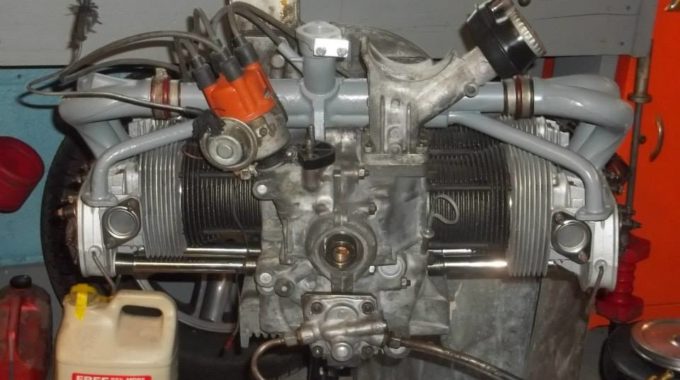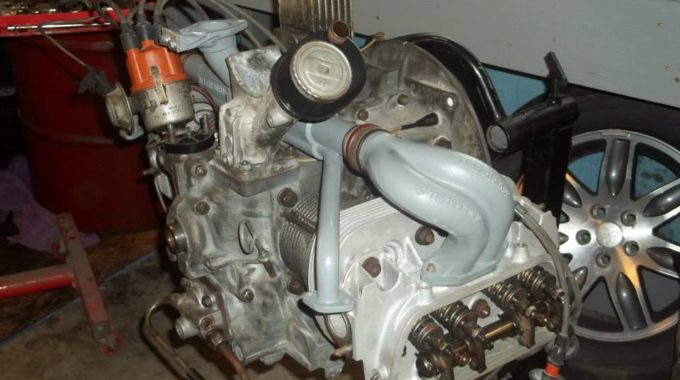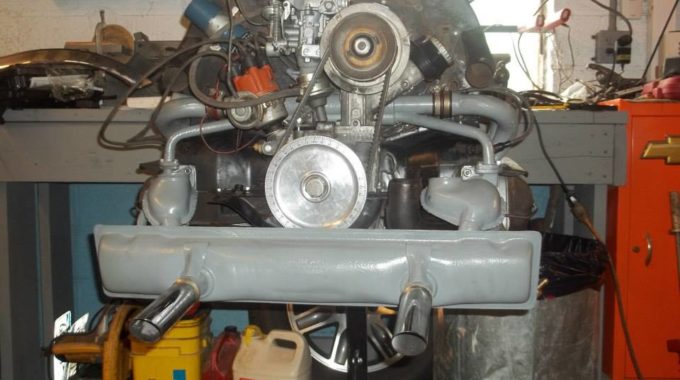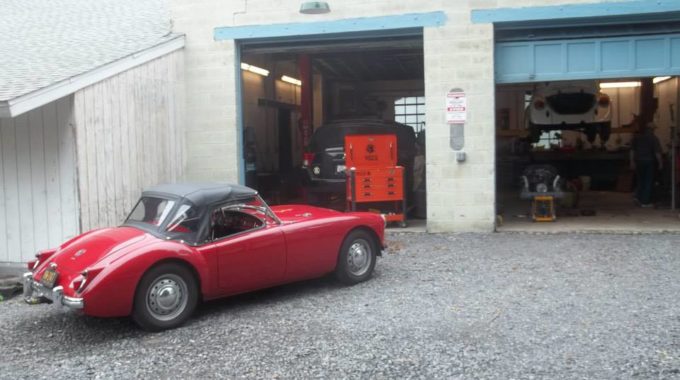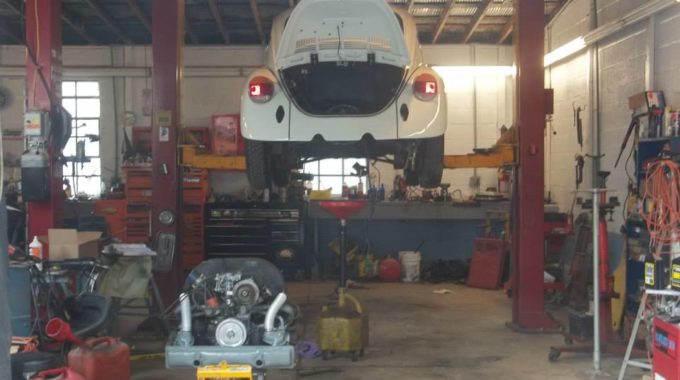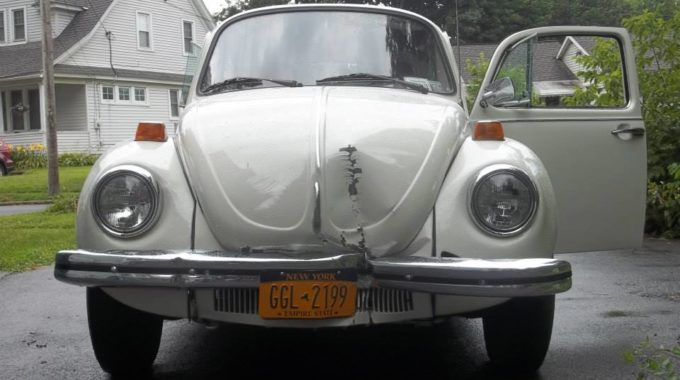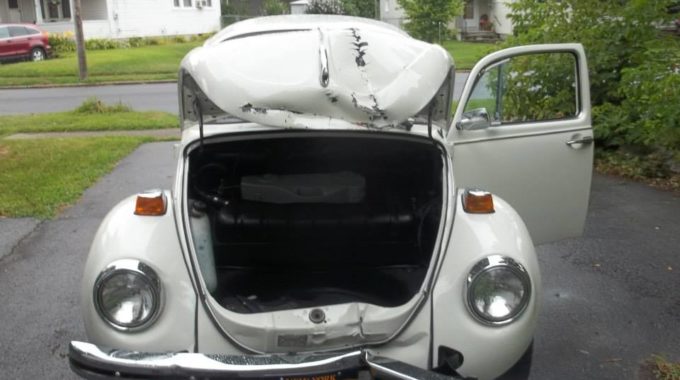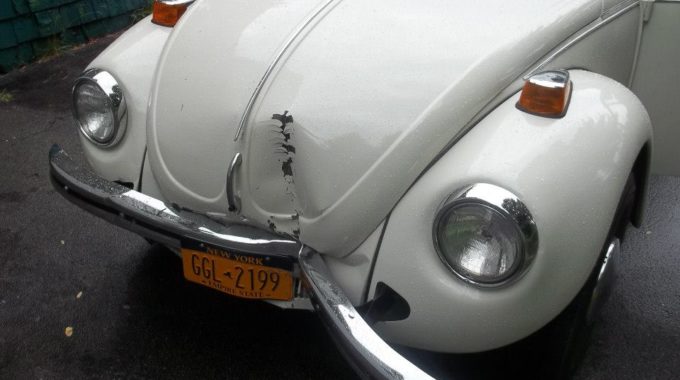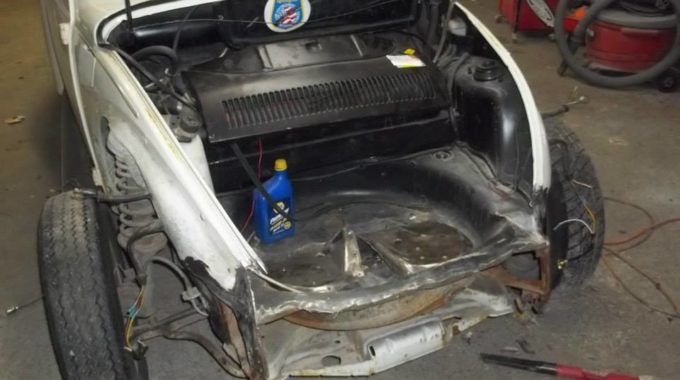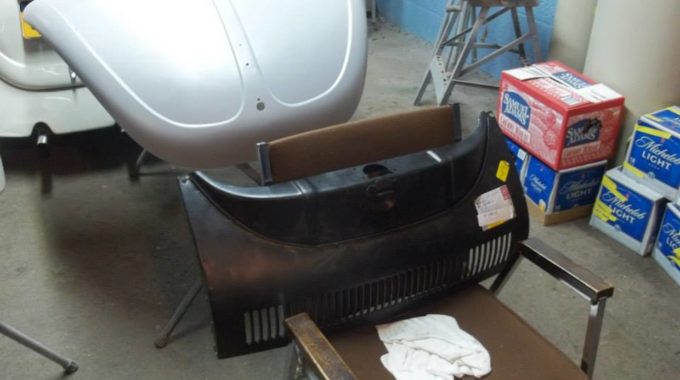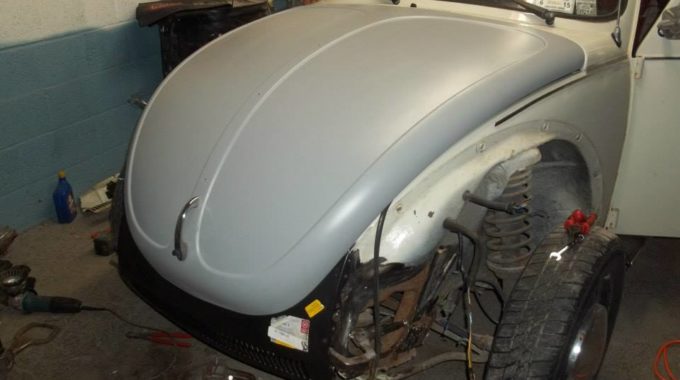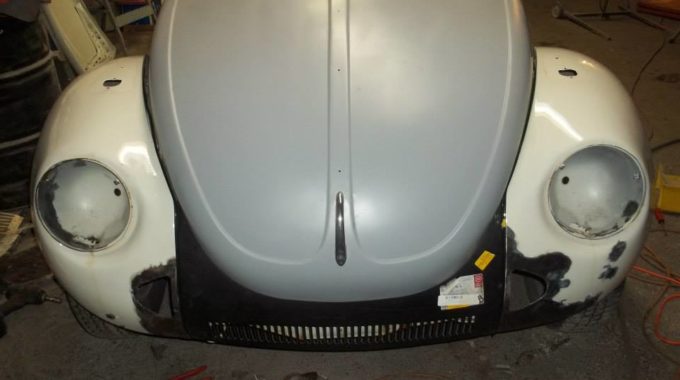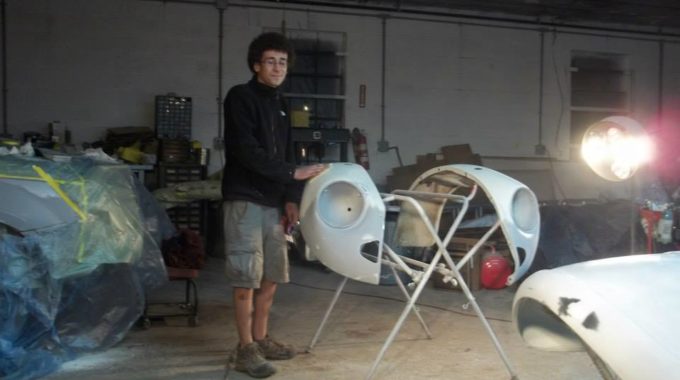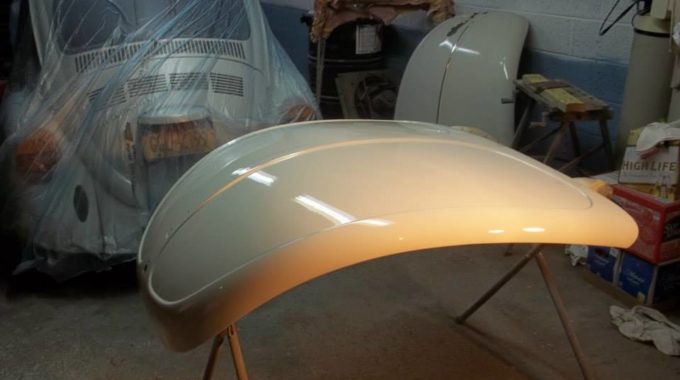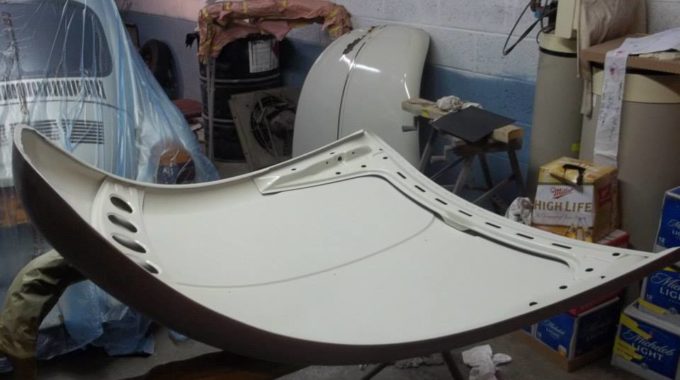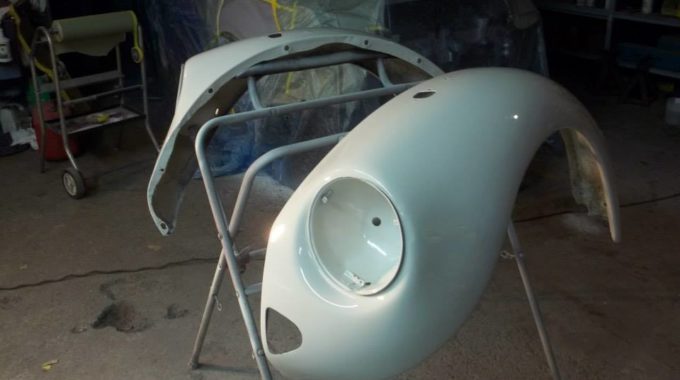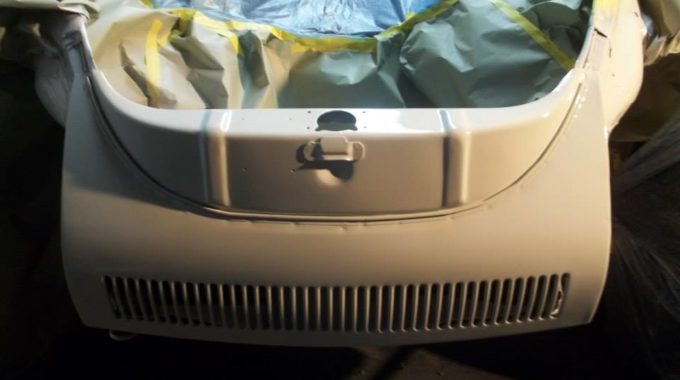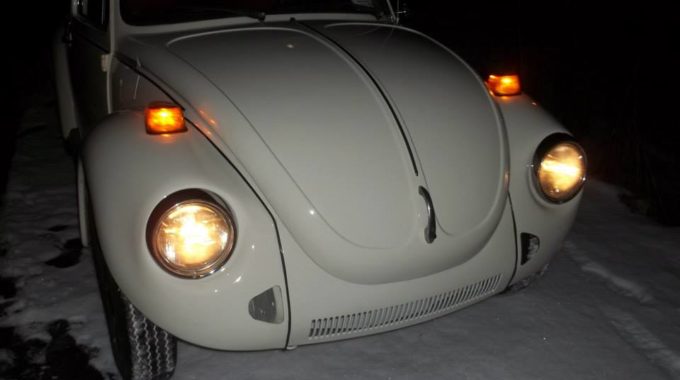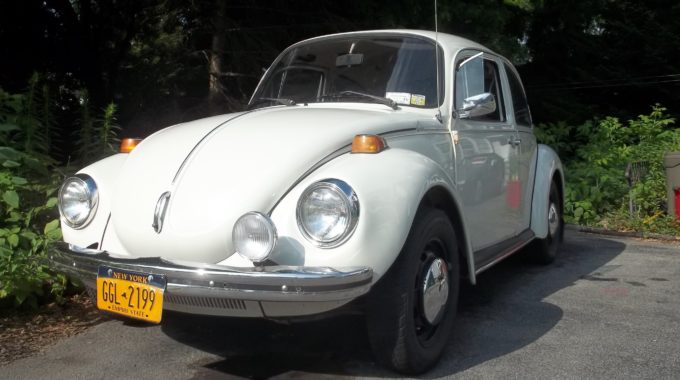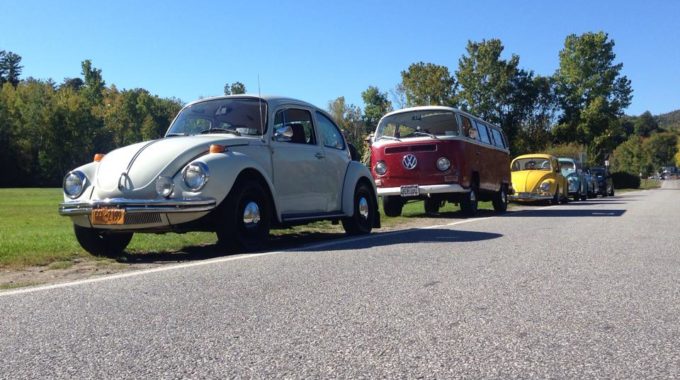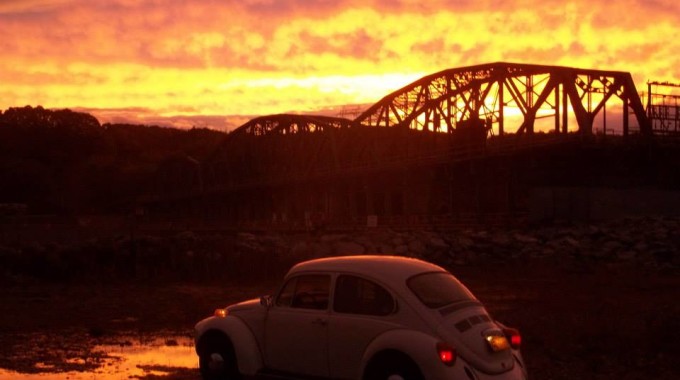 DAILY DRIVING AN AIRCOOLED
Years ago, the only way to put gas into your Volkswagen was by lifting the hood or flipping the gas tank flap in the front of the car. One also had to adjust the valves every 3000 miles and spend a good amount of time maintaining the air-cooled engine by working on it yourself. Those were the good old early Volkswagen days. Today, for most of us in the Northeast, the aircooled Volkswagen experience is more of a hobby instead of the everyday norm, but not for Mike Sanita. On top of it all, most people Mike's age would be into the tuner or modern car scene, but we all know that has changed and is changing everyday.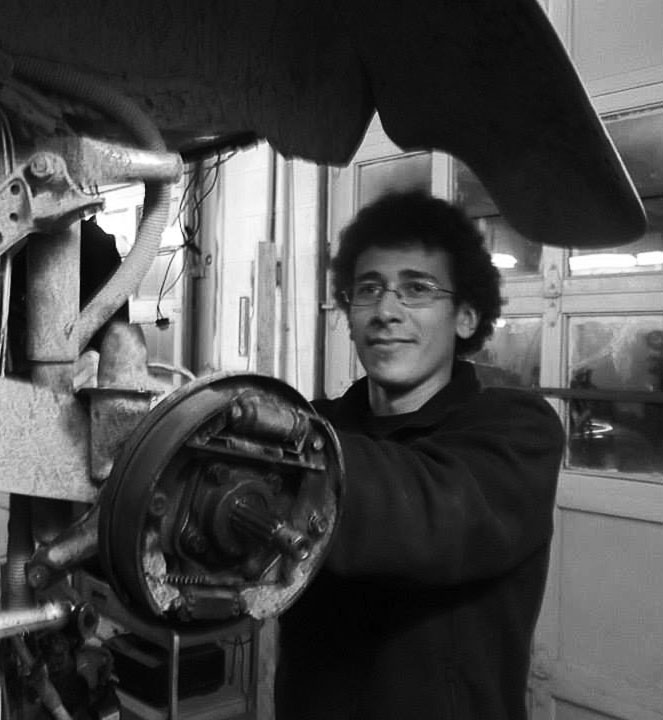 Mike might be the only one in his hometown, in Northern NY, who drives his Volkswagen daily, and yes, even in the cold bitter winters. We recently got a chance to hangout and speak with Mr. Mike. He drove the 2.5 hour trip in sub zero temperatures and visited us in his 1969 Baja Bug. We had to ask, "are air-cooled VWs the only cars your drive all year round?" and he said "yes!"
We asked Mike where all this started for him, so he told us a brief history of when he got bitten by the Volkswagen bug. Back in 2000, Mike's Grandfather found a 1974 Super Beetle, Auto-Stick to restore. He seeked out and found the 74 Beetle in his area and paid only $700.00 but the project was not for the faint-hearted. Like many, he had always wanted one and bought it with the intentions of restoring it back to life. Due to unforeseen mechanical engine work problems, and not being mechanically inclined, Mike's Grandfather knew it was too much of a task.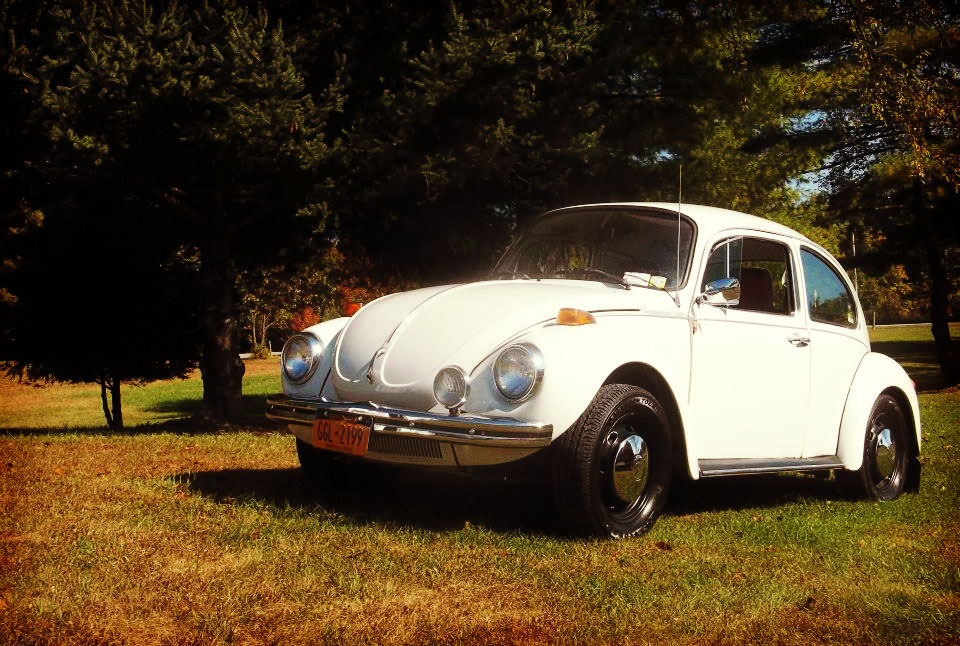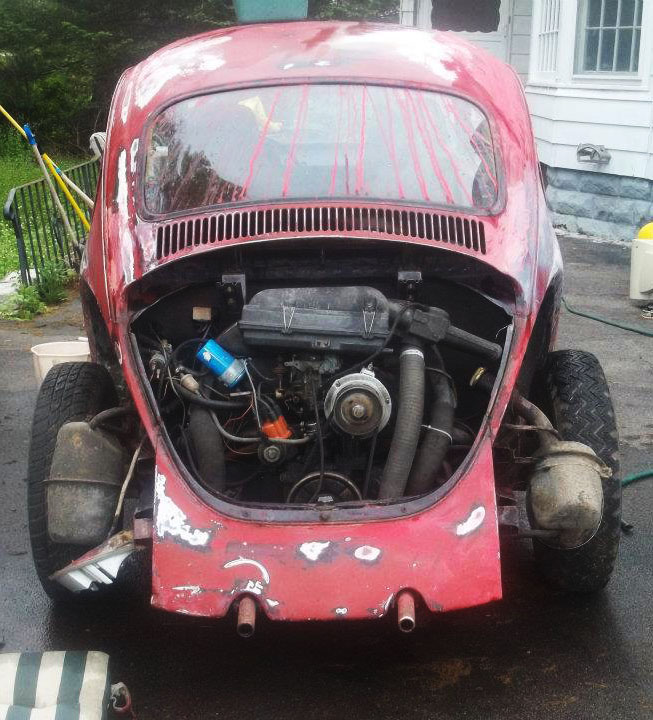 The Bug sat alone and was forgotten for 12 years, untouched, at an industrial storage site next to old machinery and cranes. On Mike's 16th birthday, his Grandfather presented the bug as a birthday gift. When Mike saw the lonely Bug sitting next to all those old rusty machines, Mike was determined to get this bug on the road. Within a week of receiving it, the bug was running with a little help from John Muir's "How to Keep Your Volkswagen Alive" manual. Mike brought the bug project to his high school shop class to work on it as a school project. He taught himself how to repair the autoshift transmission, which some of us know, is not a simple task.
Mike then decided he wanted to fully restore the Bug. Mike did not have a garage or facility where he could complete the task, so he ventured out to find a restoration/body shop that would help him with his project. Mike found a local shop that specialized in British MGAs and auto body. The shop agreed to take Mike in, as an apprentice and employee. They bartered with Mike by helping him work on the bug, and, in return, Mike would help at the shop.
Mike was fully determined. He worked on the bug and developed his own skills for how to properly restore a vintage Volkswagen. Mike started noticing that the engine was in need of a rebuild. Again, he taught himself how to rebuild the engine and became so confident that he later rebuilt three more engines. It was then that Mike realized he had developed a passion for working on vintage cars. Mike's attention to detail surpasses most engine builders. He learned by carefully reading Bentley Publishers shop manuals and teaching himself the necessary skills to properly build engines and work on Volkswagens.
Currently, Mike drives the 1974 Beetle at least 60 miles daily in the spring, summer, fall and into early winter. As expected, he undercoated and protected the underneath of the bug to protect it from the Northern NY weather. Mike did have some unfortunate mis-haps along the way, like a fender bender during traffic. He looked at it as just another step in learning, working and restoring vintage VWs. So he carefully removed, replaced and shaped back the damaged panels and was able to get his Bug back on the road in no time.
In the Fall of 2014, Mike decided he needed a different winter vehicle. He had a 1999 Lincoln Towncar that he drove just for the extreme winter days. But Mike felt he was missing something. His reasoning was that the Lincoln was "too boring of a vehicle" and he needed to be back into an air-cooled for all year round driving. That's when Mike seeked out and found his 1969 Baja. This car is a beast and sounds like one too. He carefully tuned and modified the engine. With minimal heat and very bare bones this Baja can go anywhere. Visiting us, we took the Baja for a drive that night and it was definitely an experience driving in 10 degree weather, but the cold doesn't bother Mike. It was such an experience, that we got pulled over by a State Trooper. When the trooper came up to the car he was speechless. He couldn't believe we were driving something so vintage and bare bone in the cold weather. The trooper said "I have never seen anything like this before, only on TV!". We laughed and went on our way. It's all about driving a vintage air-cooled VW!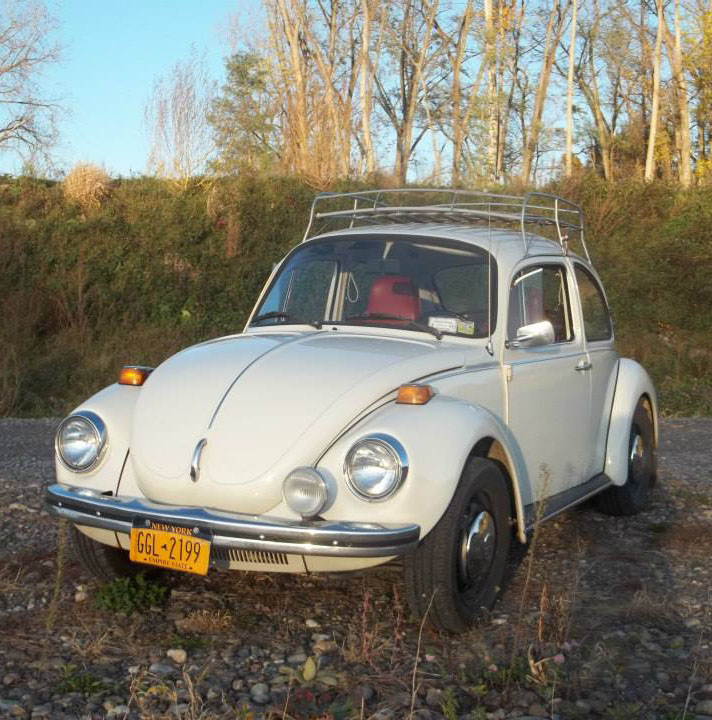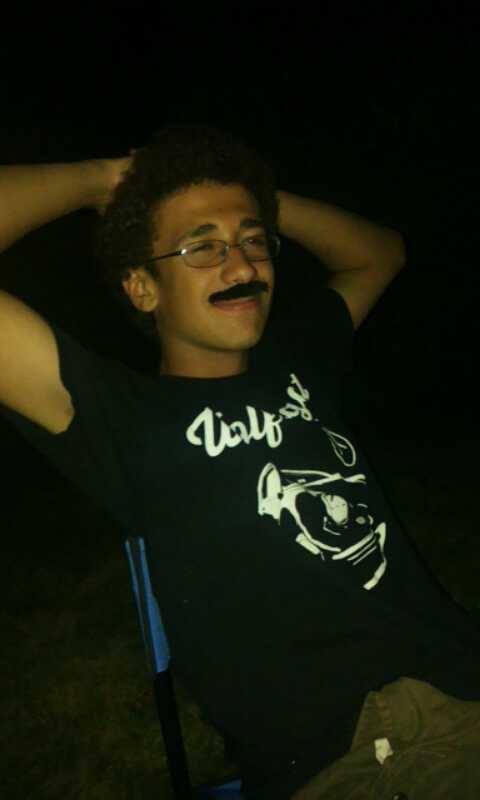 We asked Mike, what other interests he has, he "loves listening to 60's and 70's music and helping out others on their cars." He loves spending time with family and he has a big heart.
So if you see a guy with fluffy curly hair ripping around town in a vintage Beetle or Baja in the Albany NY area, it most likely will be Mr. Mike Sanita.
Stay tuned for a future story on Mike's Baja project.
If you have a story to share about a vintage car/motorcycle, yours or someone you know, please send us an email at info@wolfsgart.com.
Submission by, Anthony Fitzsimmons
Photography by, Michael Sanita